Environmental Measures
With an increase in companies being asked to implement active environmental policies, the Patlite Corporation has been involved from an early stage in the development of energy-efficient products to meet the needs of customers and the market. Some these efforts has included the switch from fluorescent lights to LED-type lighting. However, the environmental measures required by companies is not limited to energy-saving measures, but covers a wide variety of areas, such as the reduction in industrial waste, the disposal of harmful substances from products, and adhering to strict environmental laws. In order to respond to these challenges, we have set out a clear environmental policy, with targets and objectives, and have created a concrete operational management system. For this reason we obtained the ISO 14001 certification in 2001, and we have worked proactively for systematic environmental protection.
PATLIE's Sanda Plant and Tatsuno Plant meet the standards provided by the International Organization for Standardization (ISO).
ISO14001:2015
PT.PATLITE INDONESIA
Socially friendly products and quality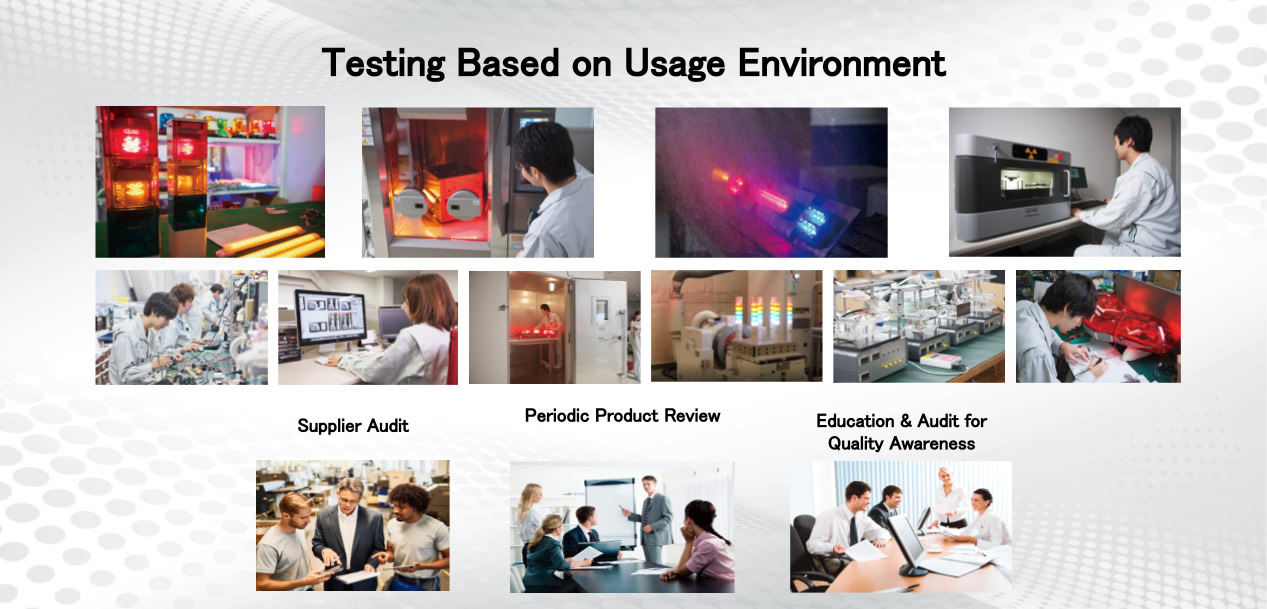 We support high quality by:
Designing and conducting in-house testing to manufacture products that meet customer's needs in various industries and usage environments.Implementing supplier quality improvement activities and audits to maintain our quality
Conducting product reviews and making necessary improvements even after product is released.
Implementing in-house training for continuous quality improvement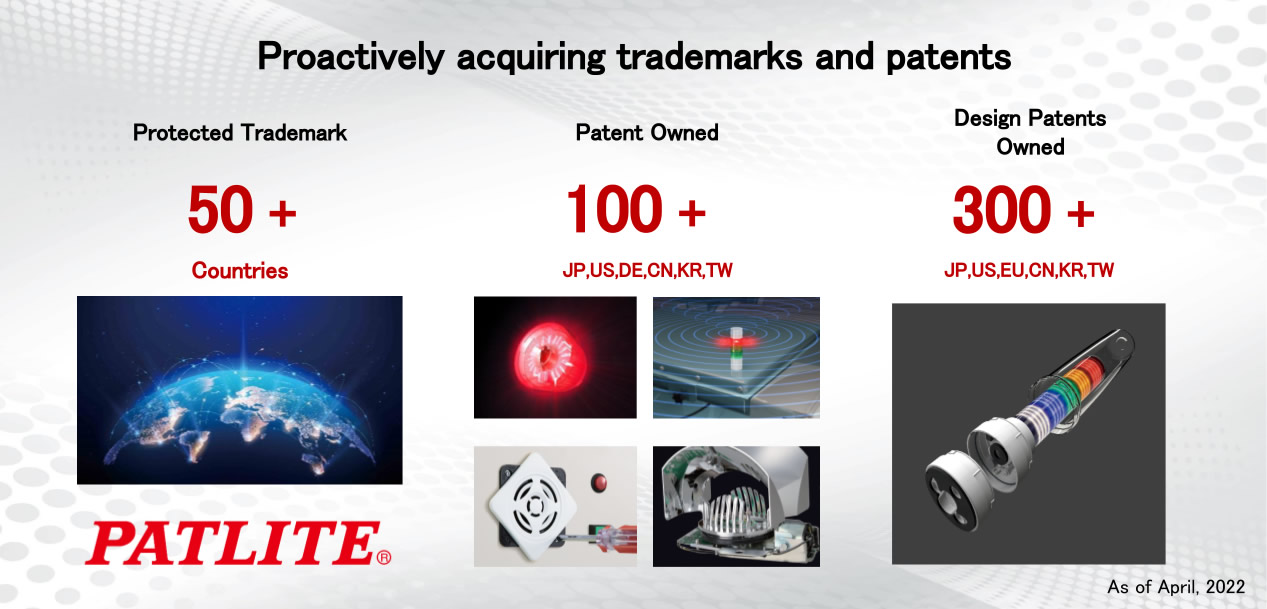 Patent Ownership
"PATLITE" branded products can be used with confidence because they are protected in more than 50 countries.
We can deliver unique products backed by more than 100 engineering & solution patents and more than 300 design patents.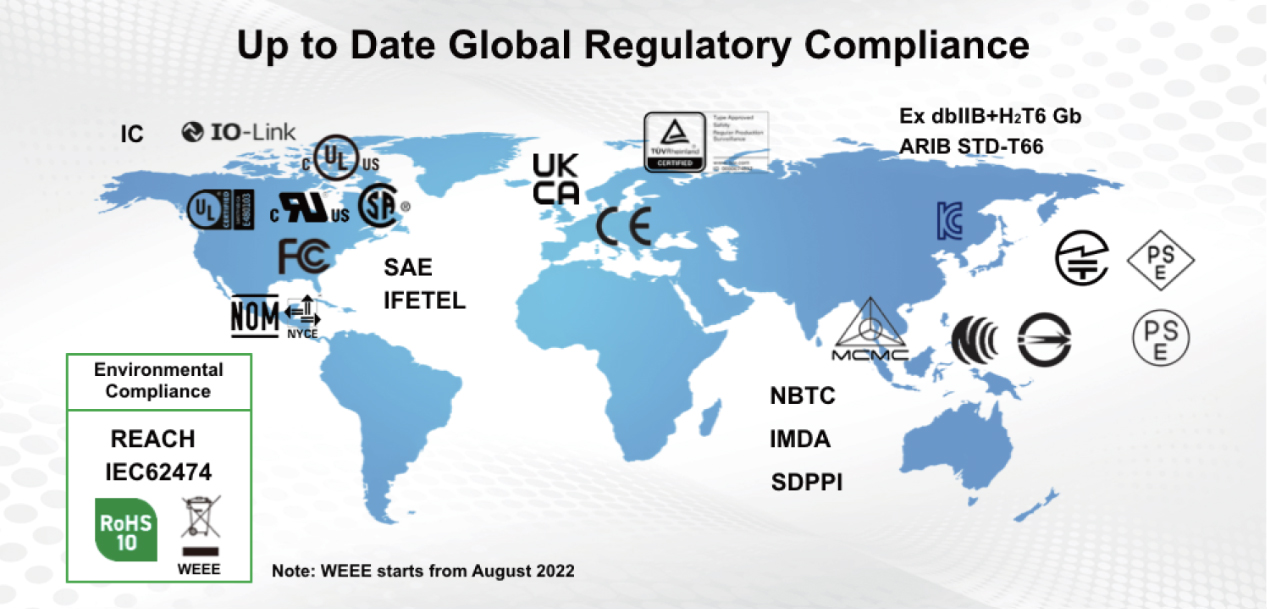 Broad Standard Compliance
Since we comply with the laws and regulations of several countries, customers can purchase products of the same quality and use them with confidence anywhere.
As a global company, we are working to protect people from accidents such as electric shocks and fires and radio interference, and to protect the environment through energy saving and chemical substance management.